This ONLINE course taught by Adam Williamson.
The Pattern (right) has been prepared for this event.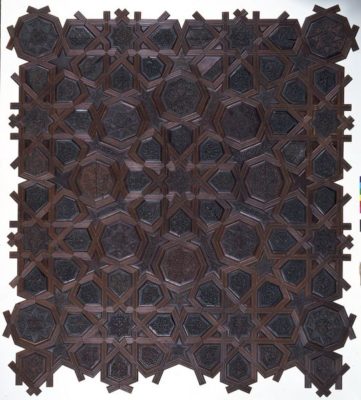 Learn how to draw the famous 8 fold pattern adorning the Sultan Lajin minbar built for the Mosque of Ibn Tulun (1296). We will also sketch out and discuss the biomorphic (arabesque) carved inside the geometric shapes.
Before becoming sultan, Husam al-Din Lajin spent a year in hiding at the dilapidated Ibn Tulun Mosque. He vowed to renovate the mosque someday, and an enormous minbar was the result, dismantled in the late 19th century and dispersed in several museum collections. A copy based on a traveler's drawing now stands in the mosque.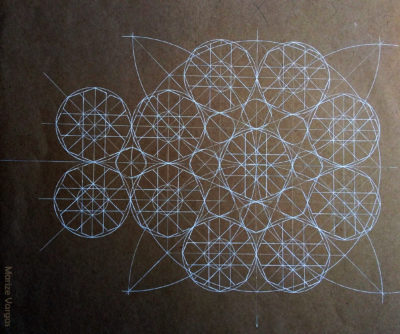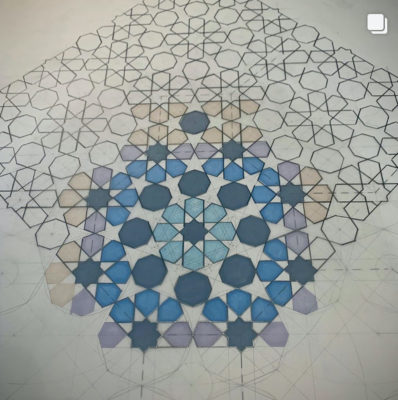 This panel with carved geometric decoration forms most of one flank of a minbar or mosque pulpit. It was presented to the 9th-century mosque of Ibn Tulun in Cairo by the Mamluk Sultan Lajin (ruled 1296-1299) as one element in an extensive restoration. In 1294, when he was a Mamluk officer, the Sultan hid from his enemies in the ruined mosque. He vowed to restore it should his circumstances improve. He kept his vow.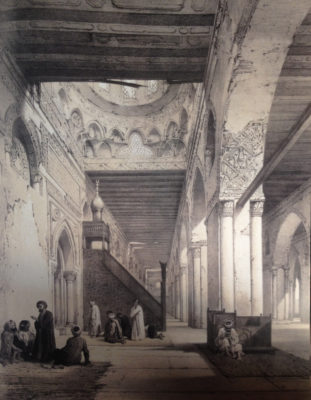 Please register early as this class is likely to become fully booked.
The Minbar of Ibn Tulun
Thursday 21st May
15:00- 18:30
British Summer Time – Time zone in United Kingdom (GMT+1) 
To register click the link below. Suggested donations of £5, £15 or £30 to enable us to continue these classes.
Please wait after making the donation to be redirected to the registration page. We will also send everyone an email before the class with material to familiarise yourself before the session along with the online passcode again which will give you access to the class on Saturday.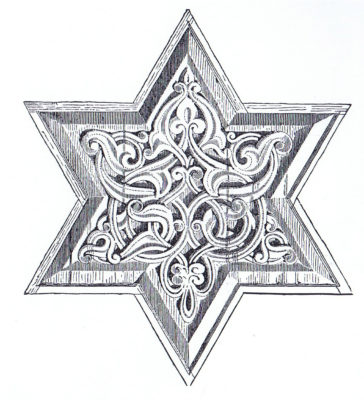 If your country doesn't support PayPal or you have any issues please Email:
The course will require you to download the free app Zoom

REQUIRED equipment & materials

PART 1 – DRAWING
A compass (recommended compass is the Rotring Master Bow)
A ruler
Cartridge paper – A3 size ideally heavy weight (120gsm plus)
Range of Pencils (6B-4H)
Tracing paper
Zero Eraser or equivalent
Optional – Coloured pencils.
Optional – Fine line drawing pens (useful to have, but not essential)