Art of Islamic Pattern
Courses, Educational Tours & Resources

Discover how patterns of profound beauty and subtle complexity can be created from the simplest of means and develop practical skills in the arts and crafts of the Islamic world.
In these unique skills based courses students use traditional methods to explore a range of classic Islamic designs and learn how to integrate freehand biomorphic motifs (Islimi/Arabesque) with geometric pattern. Students also have the opportunity to develop work using traditional techniques, including painting, gilding, ceramics, marquetry, stone and plaster carving. The practical work is supplemented by contextual slide lectures and the underlying symbolism of the forms is examined.
Art of Islamic Pattern was founded in 2008 by artists Richard Henry and Adam Williamson read more..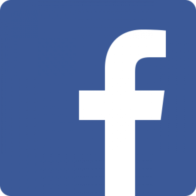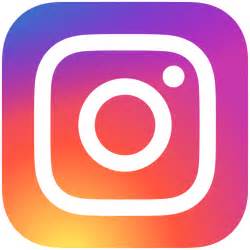 UPCOMING WORKSHOP IN DUBAI December 2023
Be will be participating in the 2023 Islamic Art Biennale in Jeddah and open public workshops with the V&A Museum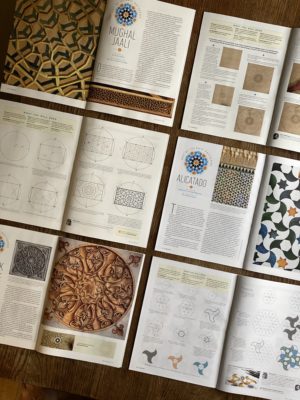 Articles throughout 2022 for Aramco World Magazine exploring Patterns from around the world. These publications are accompanied by films exploring each pattern in detail. 
.
.
.
.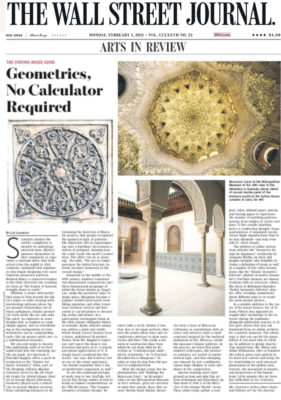 Our online classes featured in the Wall Street Journal.