Limited places ~ Email islamicpattern@gmail.com to register interest.
A special new course studying the architectural facade of the Mezquita. In this special session students will render an entire facade including architectural features, geometric patterns and biomorphic motifs. This masterpiece is a seminal moment in the growth of arabesque and showcases the early applications of vegetive decorative motifs.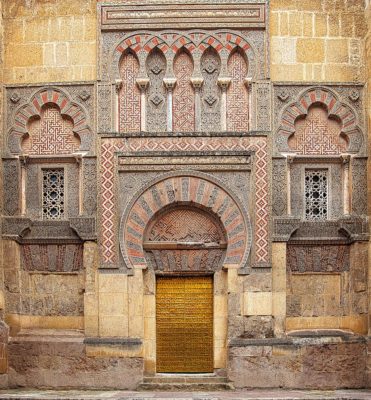 In 2024 Art of Islamic Pattern will be running a four-day workshop in Córdoba, which in the height of Al-Andalus was the largest city in Europe and the leading cultural and economic centre of the Islamic world. Classes will take place in Córdoba at the beautiful 14th century La Casa Andalusi within the narrow winding streets of the medieval Moorish district around the Mezquita.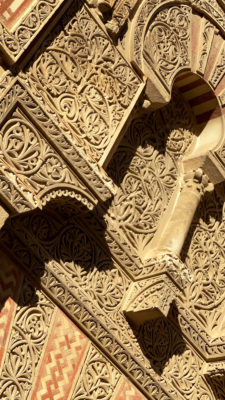 The programme will include practical classes in geometry and biomorphic design based upon local sources, plus guided tours and lectures with local specialists.
Open to all abilities.
There is a 10% discount when registering for this course in combination with the Granada Study Trip taking place the week prior. The two Andaluz study trips are based on local sources and have different, but complementary content.