These ONLINE presentations taught by Adam Williamson are inspired by his studies and travels.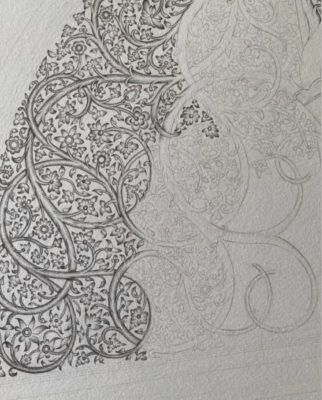 Special anniversary sessions and sharing – 1 year since the first online class!
As the cherry trees blossom to celebrate Spring we will draw the Tree of Life and share tales and art from the past year!
Part 1 recording is now downloadable, this Sunday we will gather again and continue / complete the drawing together in an informal session.
The leaf of every tree brings message from the unseen world. Look, every falling leaf is a blessing.
Rumi
Class recording
The Tree of Life
Alternative Payment options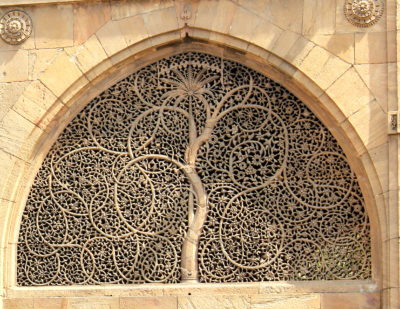 Tree of life session
We will draw the archetypal 16th Century Jali carving from Sidi Saiyyid ni Jali, Ahmedabad, Gujarat, India.
Show and Tell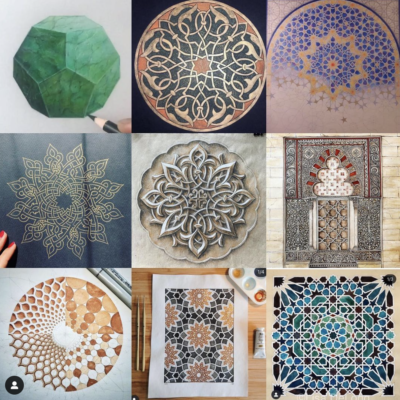 An opportunity / space for everyone to share their work and stories from the past year. If you would like to participate please have your artwork to hand.
The past year has been such an epic journey and we would like to celebrate the community and remarkable work! We will also share the latest Profound Patterns book with the group 🙂
The tree of life is the fundamental archetypal form spanning all traditions and fundamental to biomorphic art connecting earth to the heavens. We will discuss the tree in Eden. The Cosmic Tree, Tuba in its macrocosmic form grows at the uppermost limits of the universe. In its microcosmic form, it's cultivation depends upon the mystic.
The tree has sent down its roots, sent up its trunk, and spread out its branches, so that this world, the world is Symbols, and the world of Archetypes, are all contained by this tree. It's the symbol of wisdom which, through roots in meditation, bears fruit of the spirit.

Please wait after making the donation to be redirected to the registration page. We will also send everyone an email before the class with material to familiarise yourself before the session along with the online passcode again which will give you access to the class on Saturday.
If your country doesn't support PayPal or you have any issues please Email:
The course will require you to download the free app Zoom
REQUIRED equipment & materials

A compass (recommended compass is the Rotring Master Bow)
A ruler
Paper size A3 =  29.7 x 42.0cm, 11.69 x 16.53 inches
Range of Pencils (6B-4H)
Tracing paper
Zero Eraser or equivalent
Optional – Coloured pencils.
Optional – Fine line drawing pens (useful to have, but not essential)