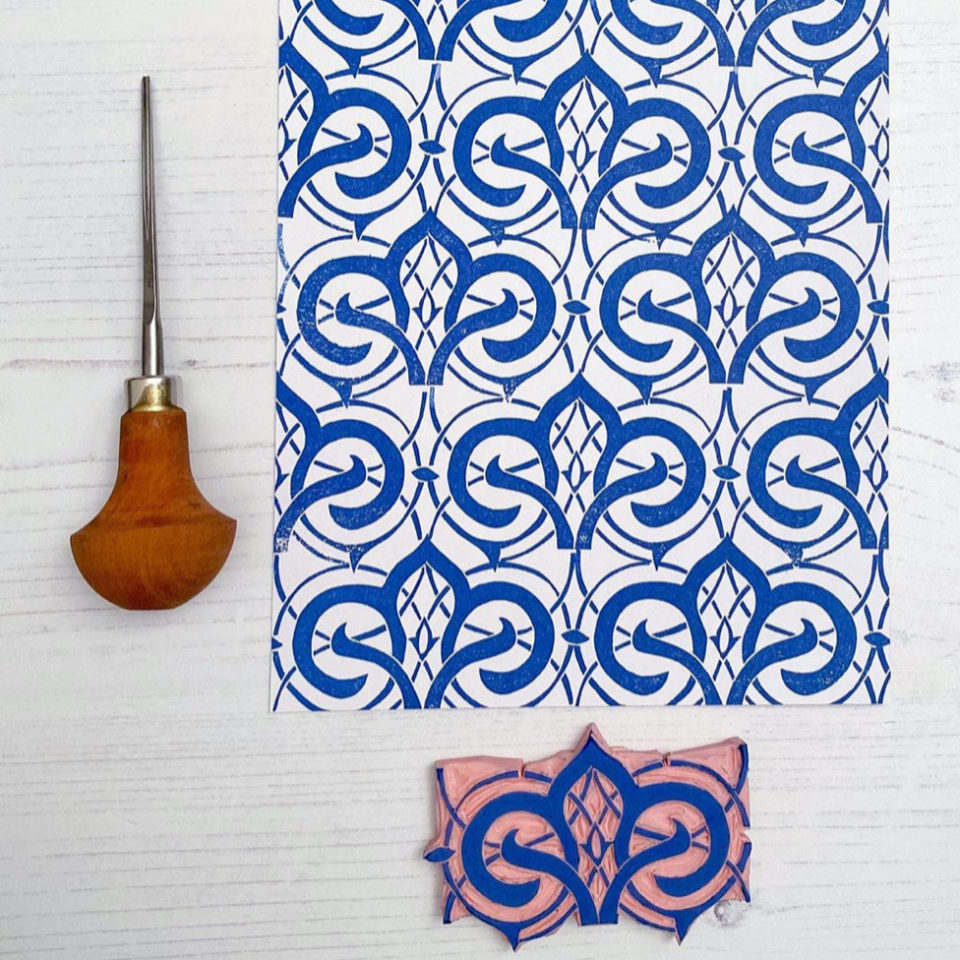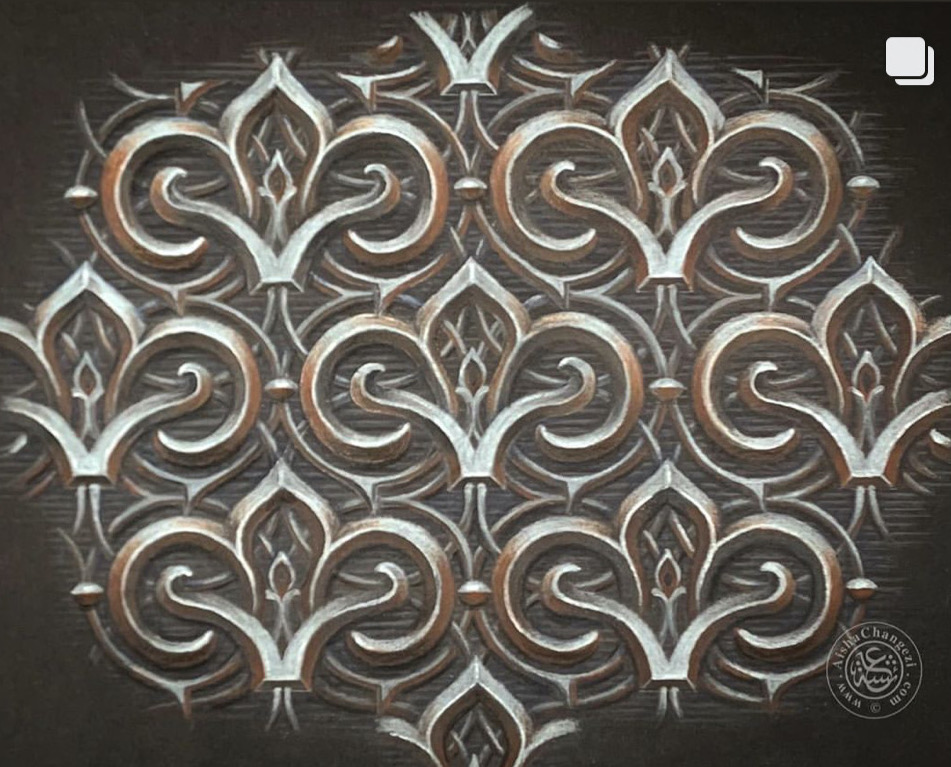 Course Pack, session taught by Adam Williamson.
Learn how to draw moorish biomorphic patterns using dynamic square and rhombic grid systems.
The act of creating biomorphic art is an example of 'coming-to-knowing': learning through doing, rather than thinking about it. Apprentices are expected osmose the knowledge, rather than have every detail explained in an abstract way. Often craftsmen remark that the patterns are their teachers, and corrections suggest themselves in the voice of the designs.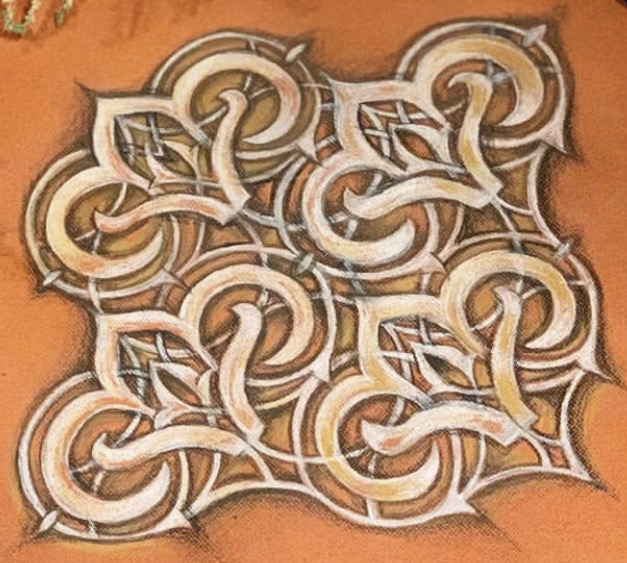 The act of drawing biomorphs teaches the artist to trust; working freehand and with freeforms involves engaging with chaos. Over time, the arabesque art develops muscle memory and this process becomes easier.
To obtain the course pack, click the link below. Suggested donations of £5, £15 or £30 to enable us to continue these classes.
Please wait after making the donation to be redirected to the registration page.
If your country doesn't support PayPal or you have any issues please Email:
REQUIRED equipment & materials
A compass (recommended compass is the Rotring Master Bow)
A ruler
Cartridge paper – A3 size ideally heavy weight (120gsm plus)
Range of Pencils (6B-4H)
Tracing paper
Zero Eraser or equivalent
Optional – Coloured pencils.
Optional – Fine line drawing pens (useful to have, but not essential)