This ONLINE course taught by Adam Williamson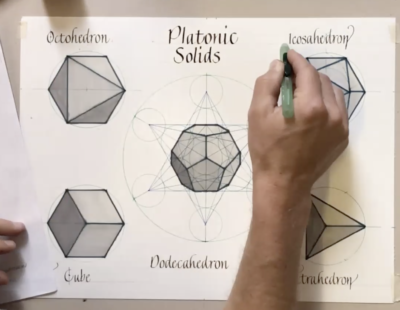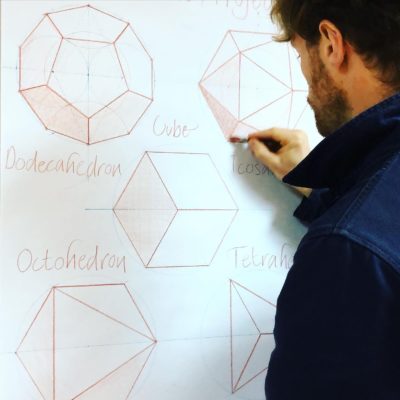 This class has two parts, the first section we completed projected isometric drawings of the 5 solids with compass + straight edge. In the second optional session we built the platonic solids with chickpeas and cocktail sticks.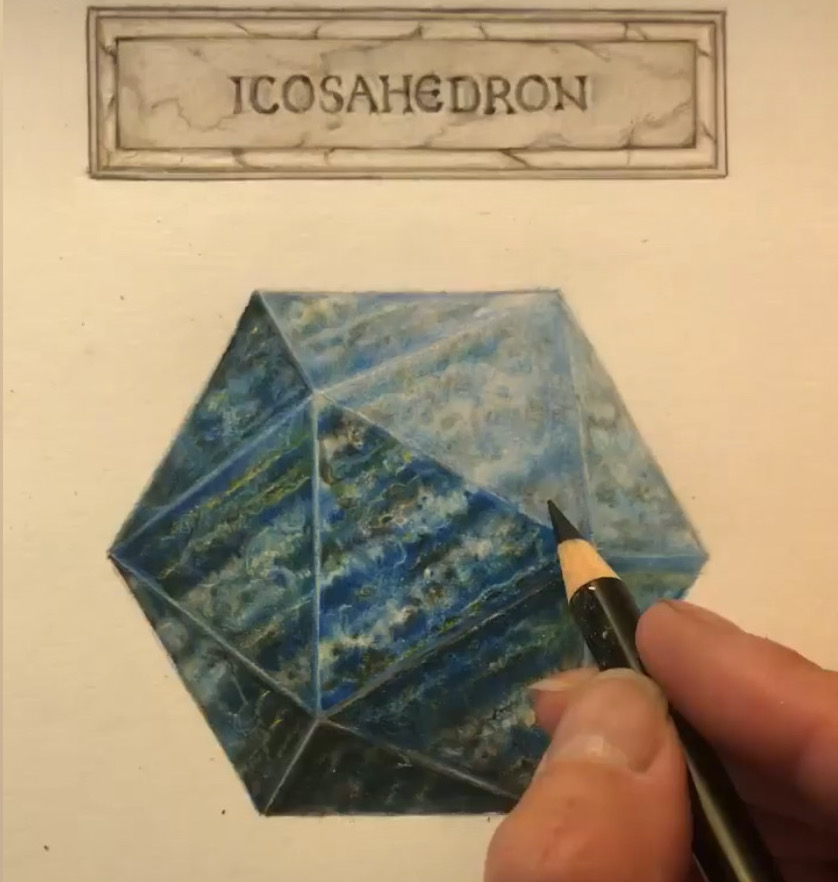 In this workshop participants will be investigating mathematical principles of symmetry and tessellation as exhibited in the world of nature. These universal principles govern growth and structure and are found in both crystalline and botanical nature.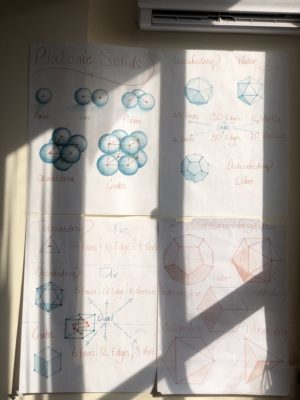 To register click the link below. 
Please wait after making the donation to be redirected to the download page.
If your country doesn't support PayPal or you have any issues please Email:
REQUIRED equipment & materials

PART 1 – DRAWING
A compass (recommended compass is the Rotring Master Bow)
A ruler
Cartridge paper – A3 size ideally heavy weight (120gsm plus)
Range of Pencils (6B-4H)
Tracing paper
Zero Eraser or equivalent
Optional – Coloured pencils.
Optional – Fine line drawing pens (useful to have, but not essential)
PART 2 – BUILDING (optional)
STICKS, one of the following listed order of preference
Cocktail sticks
kebab/bbk sticks
GLUE/CONNECTORS
Plasticine or Chickpeas (please soak Chickpeas overnight)
Another alternative is to use.
OPTIONAL EXTRA ACTIVITY
Plastic bowl or bucket or Tupperware with a depth of min 15cm