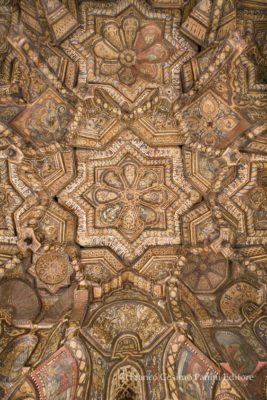 SPECIAL ONLINE presentations taught LIVE ON LOCATION IN ITALY by Adam Williamson and Stephanie June Ellis
We explore Sicilys rich history and confluence of styles through two Unseco World Heritage sites. A cultural fusion of Norman, Fatmid Architecture, Moorish interlacing arches and Byzantine mosaics of The Monreale and Palermo Cathedrals.
We will explore and draw many patterns from the ancient city of Palermo including the windows of
the San Cataldo, the stunning Dome of the Palermo Cathedral and the famous geometric Cosmatesque floor of the Cathedral of Monreale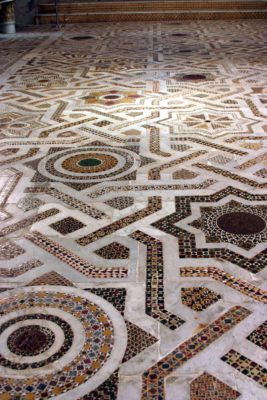 CLASS RECORDINGS
Class one ~

Draw The Honeycomb Dome Ceiling of Cattedrale di Palermo
Stephanie June Ellis
Class two ~
Draw the Cosmati Floor Mosaic Of Monreale Cathedral
Adam Williamson
.
Please note you need a large sheet of paper for this class.
A2 paper measuring 420 × 594 mm or 16.5 × 23.4 inches (or larger)
.
.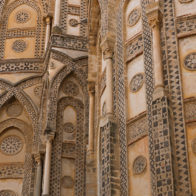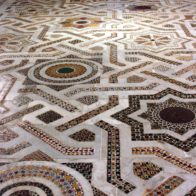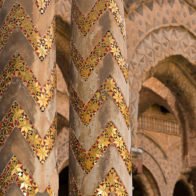 Please wait after making the donation to be redirected to the registration page. We will also send everyone an email before the class with material to familiarise yourself before the session along with the online passcode again which will give you access to the class on Saturday.
If your country doesn't support PayPal or you have any issues please Email:

REQUIRED equipment & materials

A compass (recommended compass is the Rotring Master Bow)
A ruler
Paper size – A2 paper measuring 420 × 594 mm or 16.5 × 23.4 inches (or larger)
Range of Pencils (6B-4H)
Tracing paper
Zero Eraser or equivalent
Optional – Coloured pencils.
Optional – Fine line drawing pens (useful to have, but not essential)