These ONLINE presentations taught by Adam Williamson are inspired by his studies and research in Al–Andalus, Spain.
In this class will revisit the stunning rosette panel in the Court of Lions at the Alhambra Palace in Granada. We draw the full extended geometric and biomorphic pattern over a 2 part class.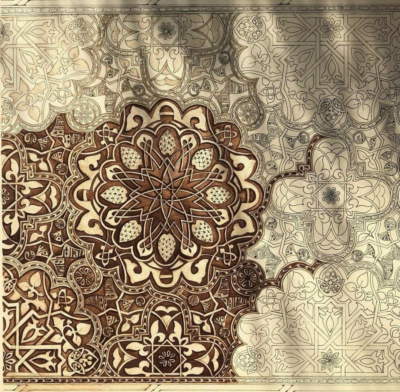 This compositions is full of profound secrets and mysteries. Variations are found all over the Alhambra Palace. From the Facade to Comares to the hall of the 2 sisters.

Please note you need a large sheet of paper for this class.
A2 paper measuring 420 × 594 mm or 16.5 × 23.4 inches (or larger)
Court of Lions Expansion PART 1 
Geometric Elements
Download Recorded Session
Alternative Payment Options
……………………………………………………………….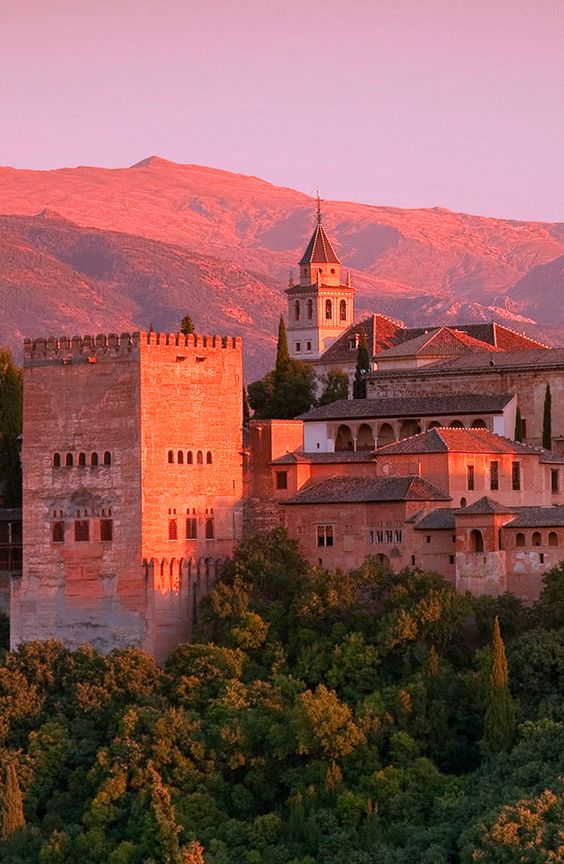 Court of Lions Expansion PART 2
DOWNLOAD RECORDED SESSION
Biomorphic details
Alternative Payment Options

Please wait after making the donation to be redirected to the COURSE PACK page.
If your country doesn't support PayPal or you have any issues please Email: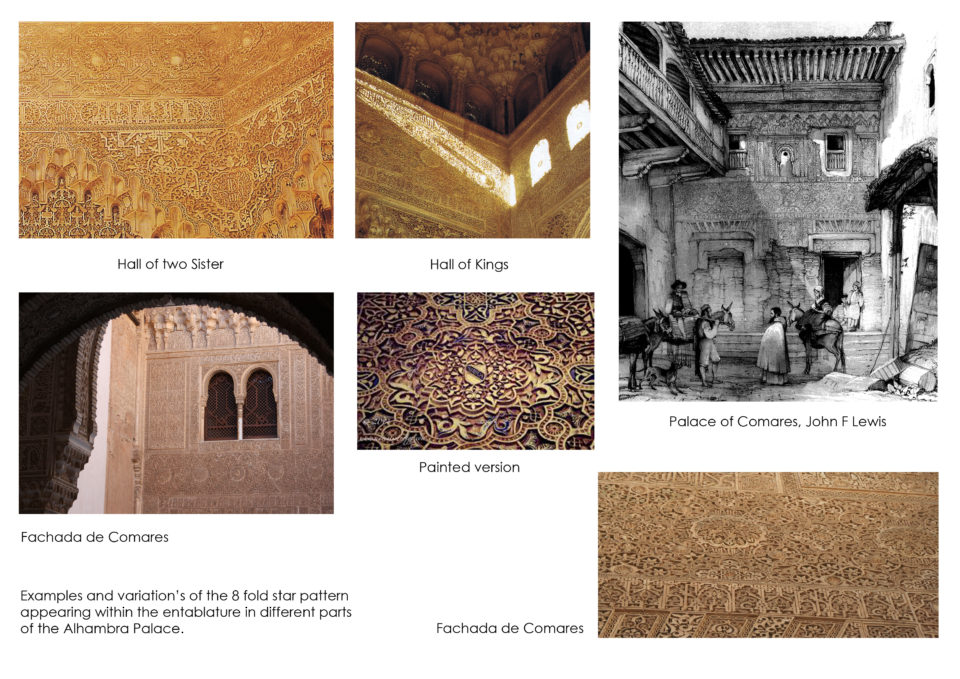 REQUIRED equipment & materials
A compass (recommended compass is the Rotring Master Bow)
A large ruler
A2 paper measuring 420 × 594 mm or 16.5 × 23.4 inches (or larger)
Range of Pencils (6B-4H)
Tracing paper
Zero Eraser or equivalent
Optional – Coloured pencils.
Optional – Fine line drawing pens (useful to have, but not essential