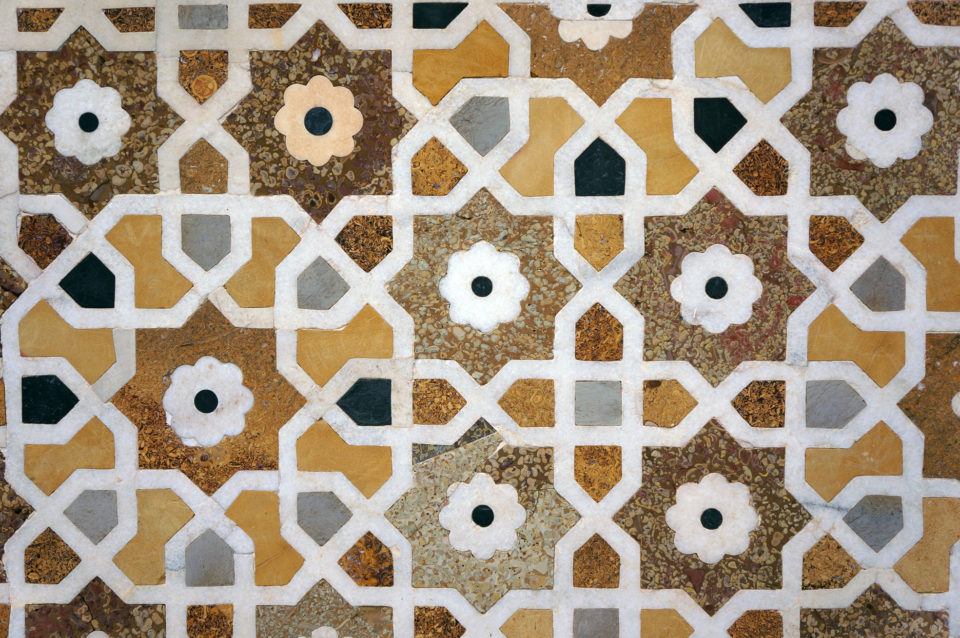 DOWNLOAD SINGLE CLASS & eBOOKLET : FEE £12
Taught by Richard Henry, this Geometry Primer  workshop is suitable for beginners, or those seeking to refresh their skills.
This is the fifth in a series of ON-LINE Geometry Primer workshops each Wednesday, introducing key geometric principles and 'starter' patterns. Each class length is limited to 90 minutes in length. There are 8 Primer sessions in total.
This week we will the classic 8-fold cut stone design from the tomb of I'timad-Ud-Daula in Agra, Northern India. Although this can be taken as a stand-alone workshop, we will build upon themes introduced in earlier Geometry Primer workshops. (Scroll through gallery in banner above to see images of historical designs typical of the patterns that we will examine in this series and former students' work ).
REQUIRED equipment & materials

A compass (recommended compass is the Rotring Master Bow)
A ruler
Cartridge paper – A3 size ideally heavy weight (120gsm plus)
Range of Pencils (6B-4H)
Tracing paper
Masking Tape
Zero Eraser or equivalent
Optional – Coloured pencils.
Optional – Fine line drawing pens (useful to have, but not essential)