Upcoming adult and children's courses & workshops in Abu Dhabi in collaboration with Bayt Al Qindeel
Geometric and floral plaster carving workshop
Creating innovative abstract symmetrical designs inspired by Sheikh Zayed Grand Mosque's abundant floral and geometric designs.
About Adam:
An award-winning calligrapher and sculptor who has undertaken a long list of prestigious commissions internationally. A skilled stone/wood carver, drawn to particular shapes and patterns that can tessellate into perfectly balanced structures.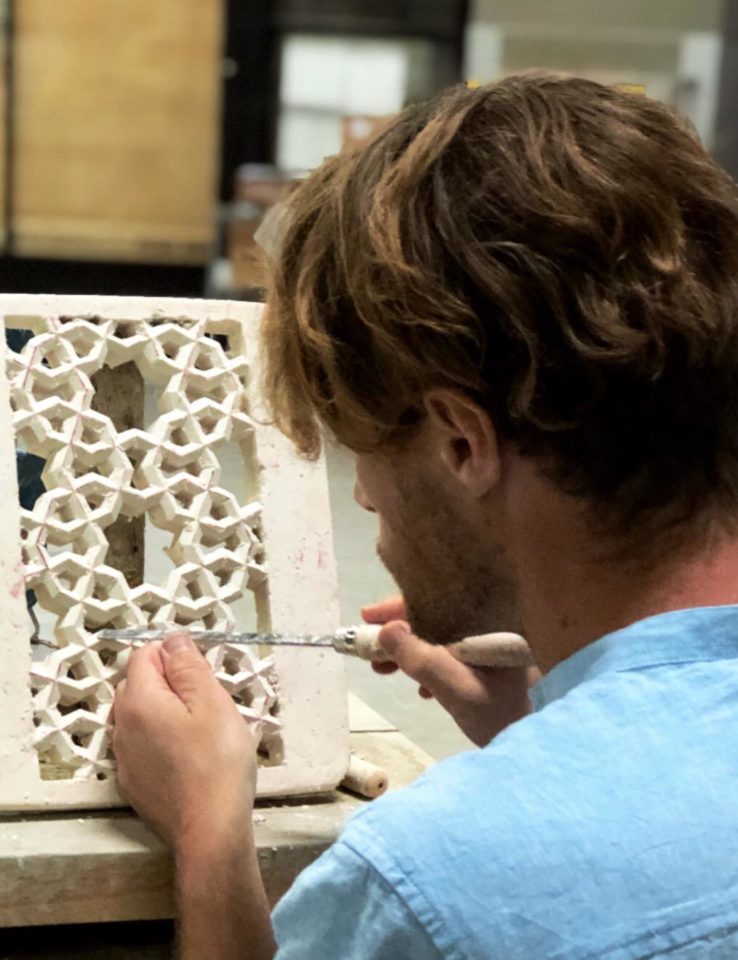 Bayt Alqindeel Islamic Pattern workshops UAE from Majida Kabariti on Vimeo.