Geometric, Arabesque, Zellij & Plaster carving workshops
4-day series of workshops in Florianópolis, Brazil in 2024.
Rare visit to Brazil from UK based artist/teacher Adam Williamson.
This is an opportunity to take one or more stand alone-classes and develop practical skills in the arts & crafts of the Islamic world.
This 4-day program will include 10 distinct but complementary 2.5 hour long sessions. Participants are welcome to take one or all the sessions. 
There is a $150 discount when signing up for all 10 classes ($400):
Sign up for a full programme.
Open to all abilities
All course materials and equipment will be provided.
DAY 1
Thursday 21stNovember 2019
Geometric Islamic Pattern
2.30 – 5:00pm $55
Using the traditional tools of compass and straight edge we will a create a traditional geometric design and explore principles of tessellation.
Golden Section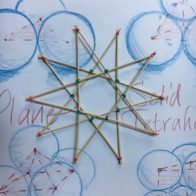 6:30 – 9pm  $55
Learn the secrets of the golden section, draw a logarithmic spiral and create a dodecahedron.
DAY 2
Friday 22nd November 2019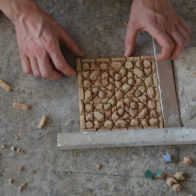 Learn how to assemble and cast traditional zelij pieces. This style of ceramic tilework is made from individually chiseled geometric tiles set into a plasterbase. It is one of the main characteristics of Moroccan architecture. It consists of geometrically patterned mosaics, used to ornament walls, ceilings, fountains, floors, pools and tables.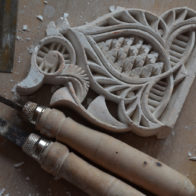 Experience one of the most satisfying carving processes and complete a geometric and biomorphic pattern of your choice. Using traditional Moroccan tools and techniques.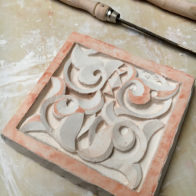 This session can be taken alone of as a continuation of the afternoon session. 
DAY 3
Saturday 23rdNovember 2019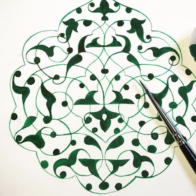 Arabesque Pattern
10.30am – 1:00pm $55
Practical introduction to the fluid, versatile freehand biomorphic aspects of Islamic Pattern. The class will culminate with a classical Mamluk glide pattern.
Geometric Persian Patterns
2.30 – 5:00pm $55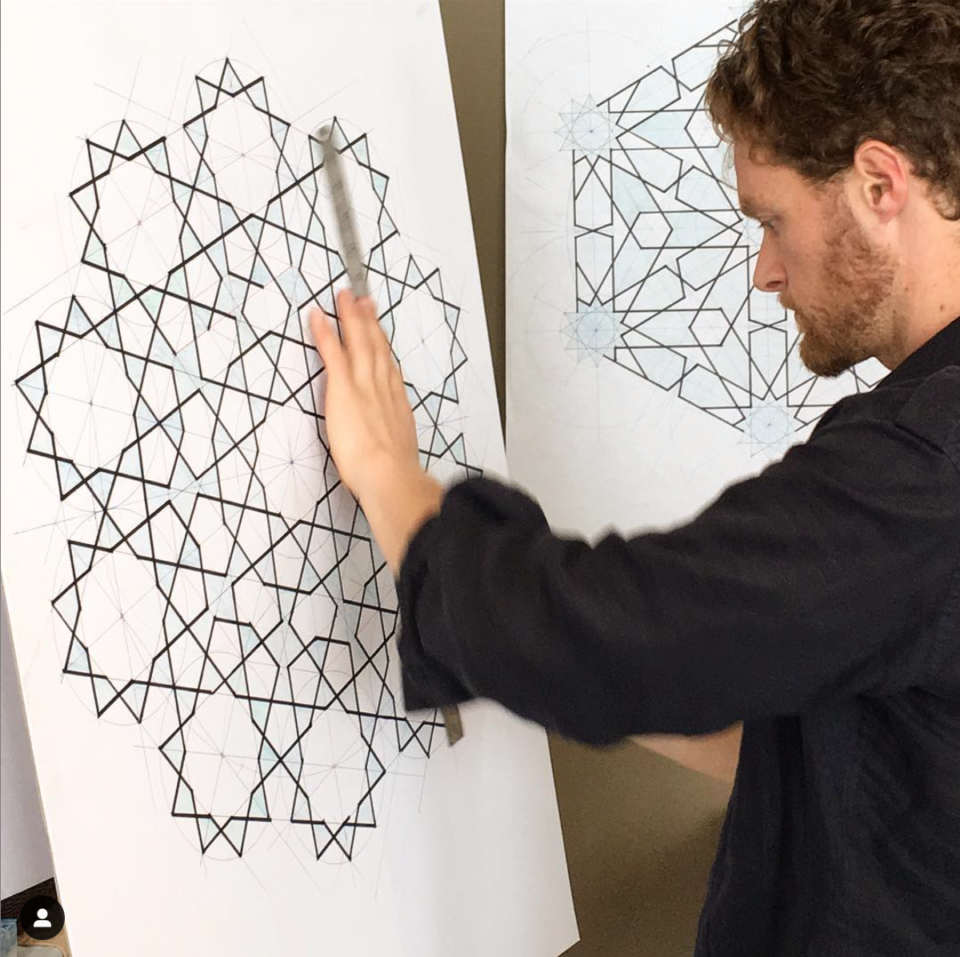 This session will focus on building patterns from medieval Persia, where Islamic art reached an extraordinary peak of perfection. We will look in particular at the stunning 5&10-fold symmetry.

DAY 4
Sunday 24th November 2019
Geometric Moorish Patterns
10.30am – 1:00pm $55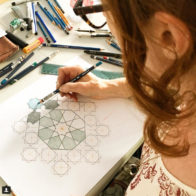 Construct a classical geometric pattern from the Maghreb and gain a deeper understanding of the principles underlying a range of designs found within Nasrid Palaces and the Marinid masterpieces.
Arabesque Moorish Patterns
2.30 – 5:00pm $55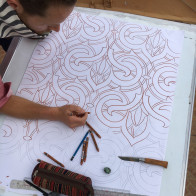 Experience constructing compass and freehand arabesque patterns and gain a deeper understanding of the principles underlying a range of designs found in Morocco and Andalucia.
Arabesque Persian Patterns
6:30 – 9pm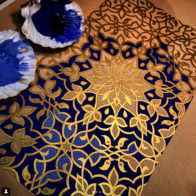 $55
Create a beautiful 6 fold 'Rumi Islimi pattern' from Kerman (pictured right) & learn about the 'Rumi' family of biomorphic motifs.