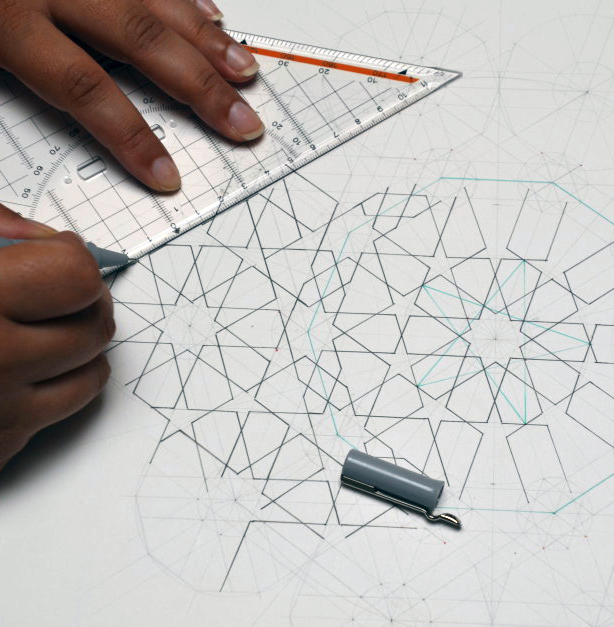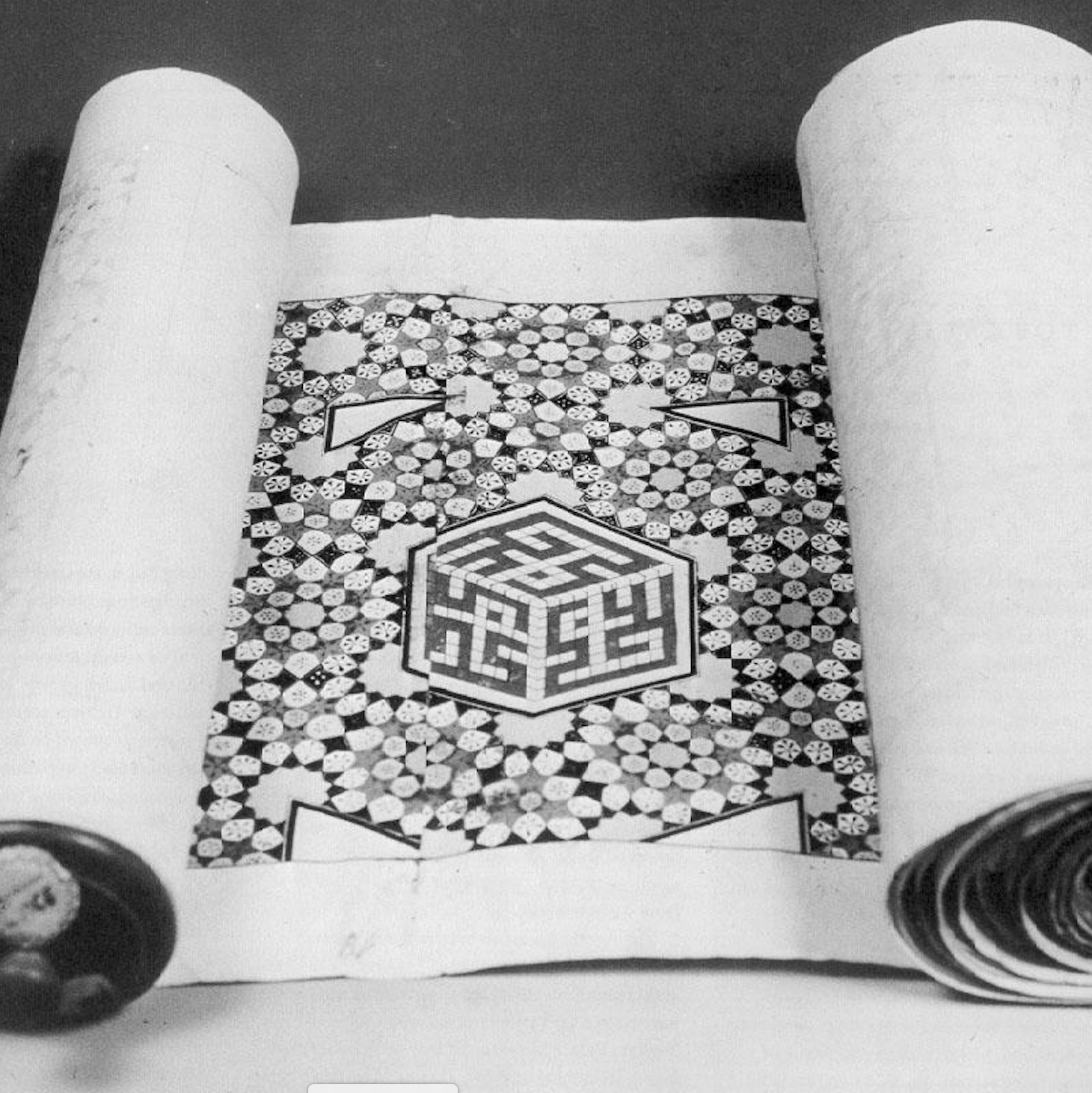 For experienced students, a new 5 week course focused upon geometric design.

This an opportunity for students, who already have some experience of constructing geometric patterns, to gain a deeper understanding of the principles underlying a patterns based upon 5 and 10 fold symmetry.
Over the course of 5 weeks we will look at a range of beautiful geometric designs found in Turkey, Egypt and Iran, including the multi-level patterns found in the Topkapi Scroll, a medieval pattern book from Persia (image above). We will consider the use of the Golden Section in constructing this family of designs and explore links between more recently discovered 'Penrose' tilings. Students will emerge from this course with a firm foundation in constructing 5/10-fold patterns and an ability to create new designs consistent with the historical canon. Feedback will be given on the use of colour and how to expand designs into more complex compositions.