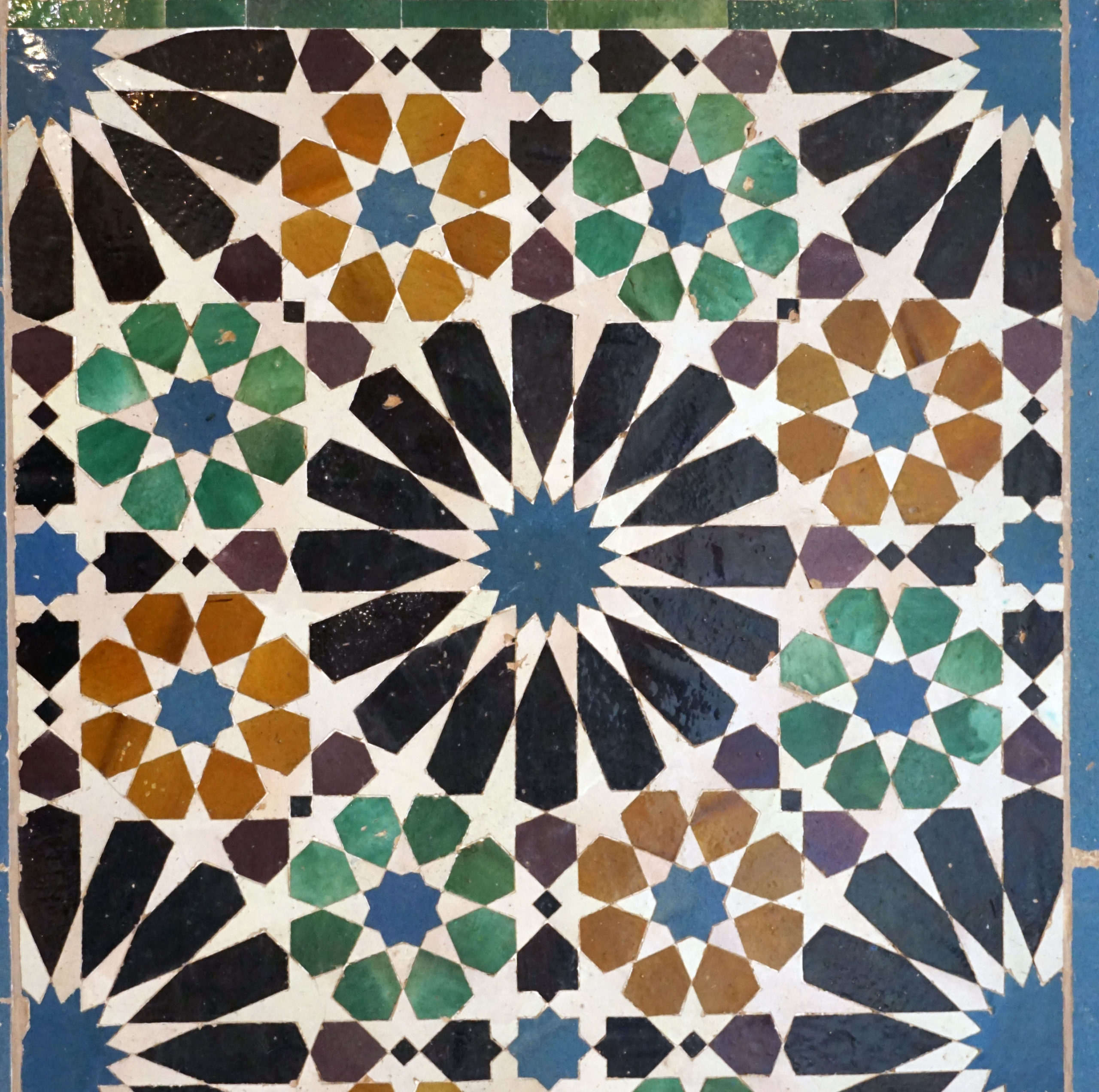 Introductory weekend workshop exploring 8-fold Symmetry.
Patterns based upon 8-fold symmetry are found across the Islamic world and represent one of the three main families of symmetry in Islamic geometric art. Using the traditional tools of compass and straight edge we will re-create a range of 8-fold designs, with a particular focus upon patterns from from Morocco and Andalucia. There will be a brief contextual slide lecture, exploring the distinct symbolism associated with these patterns and each student will receive a comprehensive series of PDF handouts detailing the steps undertaken to re-create each design. Students will be shown how the designs can be repeated, and also given the opportunity to explore designs in colour. Taught by Richard Henry, this is an intensive weekend workshop, suitable for beginners, or those seeking to refresh their skills. The course content will complement, but differ from our "Geometry Intro: 6-Fold" weekend course. (Scroll through gallery in banner above to see images of historical 8-fold designs and former students' work ).
All materials included.
£140, Deposit £70