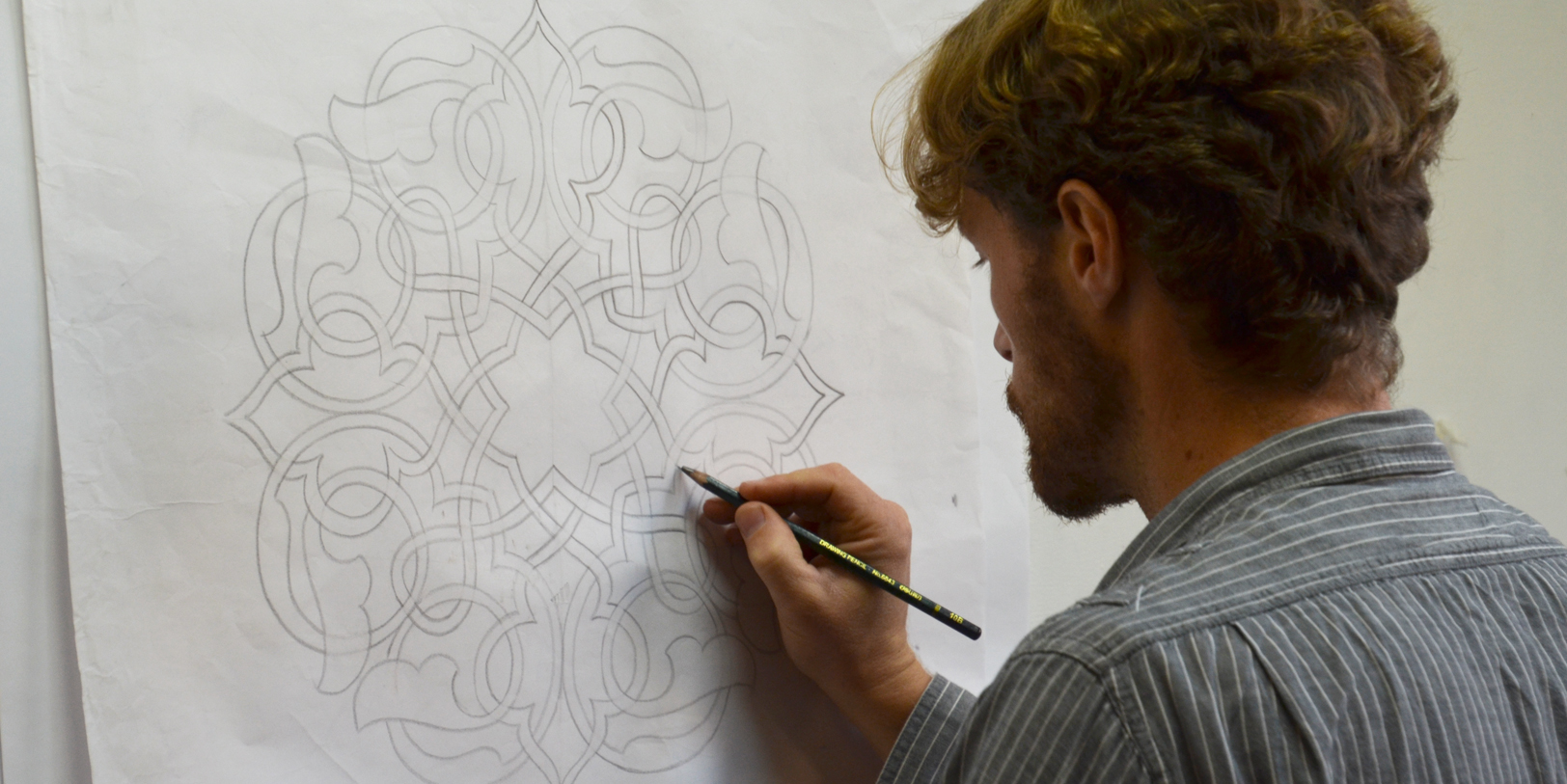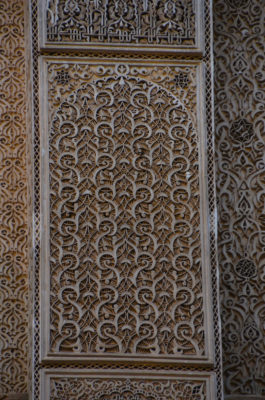 Follow-on course for experienced students

This an opportunity for students, who already have some experience of constructing geometric and arabesque patterns, to gain a deeper understanding of the principles underlying a range of designs found within the Maghreb and Andalucia.
We will look at the more complex multi-petal rosettes so typical of this region, and study their underlying geometric principles with a view to creating both classical and original designs. We will learn to integrate these geometric designs with the family of Moorish biomorphic motifs and explore more advanced compositions.
The course culminates with a 3 week period focused on ceramic tiles using designs studied and developed during the course.