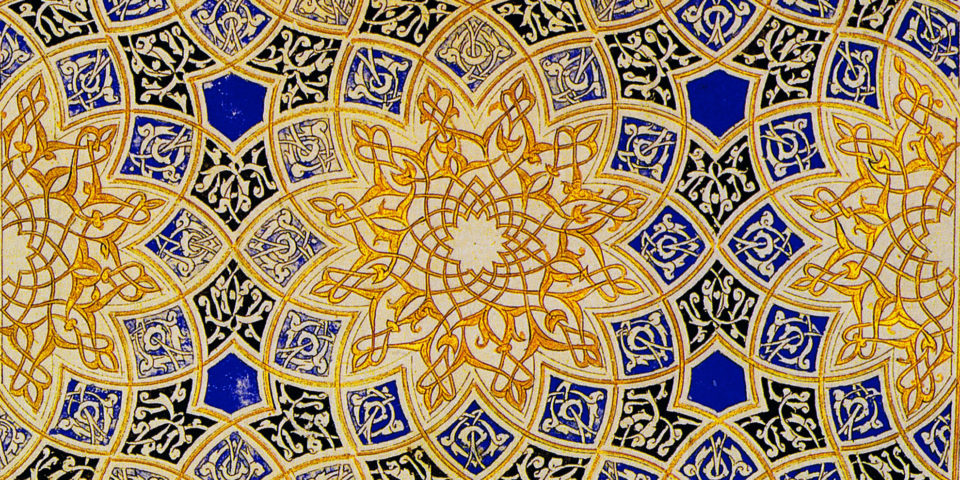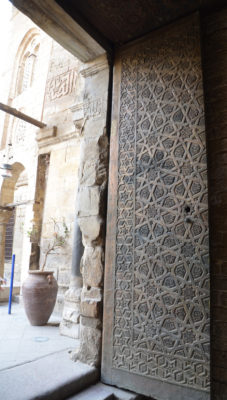 Follow-on course for experienced students
In this new follow-on course students who already have some experience of constructing geometric and arabesque patterns now can build upon these skills by focusing upon patterns associated with the Mamluks in Egypt.
This course will explore the interweaving of geometry and Nubati (Arabesque/biomorph) designs created during this prolific period. It will bring to life ancient patterns from majestic Qur'ans, such as those of Sultan Baybars and Sultan Uljaytu. There will also be a strong architectural focus with an emphasis upon the door patterns and screens from Medieval Cairo and studies of surface ornament within the mosques of Ibn Tulun and Sultan Hassan.
The course culminates with a marquetry class inspired by the famous wooden masterpieces of the Mamluks. Students will experience using chisel and mallet and a variety of exotic veneers to create a beautiful piece inspired by designs studied and developed during the course.
Below: artworks made on previous courses