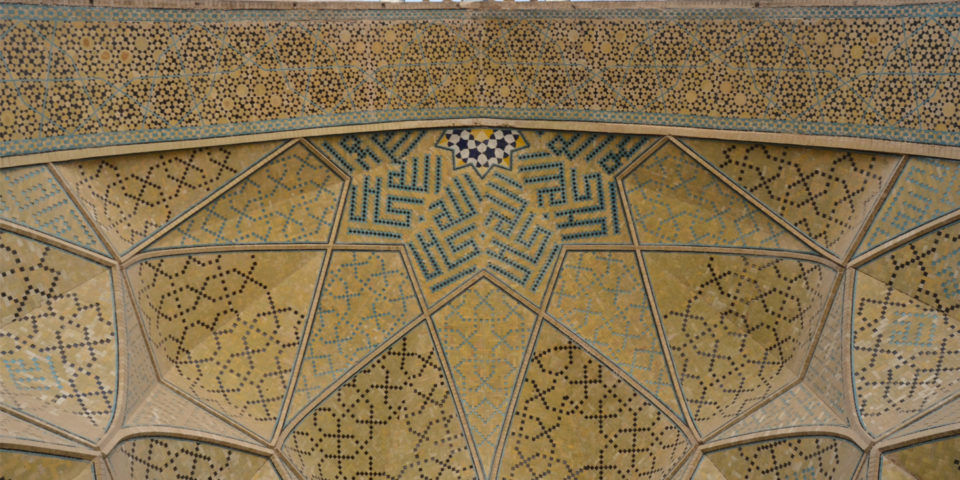 Spring Intensive
The spring intensive is open to students who are new to Islamic Patterns, as well as those with some previous experience.
Introductory
10.30am- 4.30pm, Monday – Friday, 30 March -3rd April 2020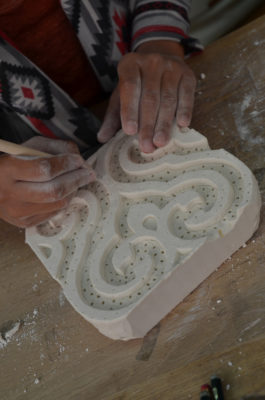 This is an intensive version of our weekly introductory course and will offer students a practical grounding in the principles of Islamic Pattern. Using the traditional tools of compass and straight edge we will over the course of  the week re-create a series of beautiful patterns from across the Islamic world. By working with designs of progressive complexity students develop a solid grounding in the language of symmetry in Islamic Art.
Students are also introduced to the principles of free-hand biomorphic design (also known as Islimi/Arabesque) and learn to integrate these more fluid designs with geometric pattern. The practical work is supplemented by contextual slide lectures and each student receives a comprehensive series of handouts detailing the steps undertaken to re-create each pattern. This is so that they can consolidate and develop their work beyond the sessions.
The course culminates with a traditional Moroccan plaster carving class in which each student create a final piece.
The patterns will be then carving in plaster using the pierced method.
Students are advised to purchase a good quality compass (approx £20) in advance of the course. All other specialist materials are provided and included in the course fee.
Group Size: We normally limit group sizes to 14 students. This ensures maximum attention for each individual student.