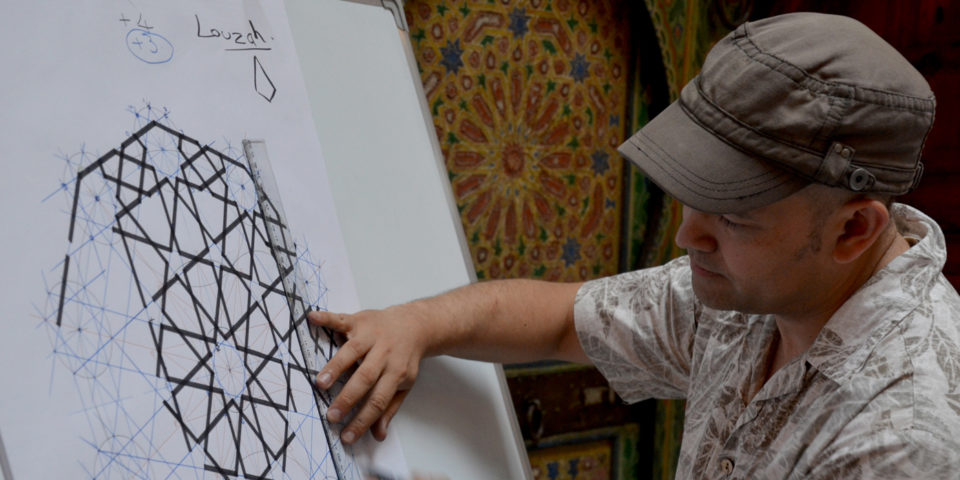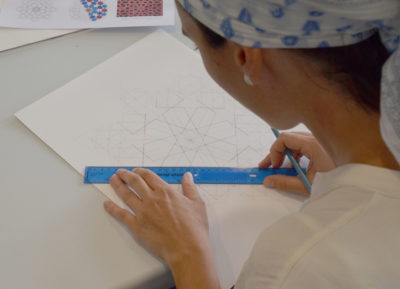 Follow-on course for experienced students
In this new follow-on course, students are introduced to the hidden tilings behind a range of classical patterns and work creatively with these to generate new geometric designs. It is suitable for those who have already completed the introductory morning course, or have an equivalent level of prior experience.
Students will learn how to analyse classical patterns and work towards creating new repeat modules, based upon Archimedean tilings, which can then incorporate a range of Islimi/arabesque motifs. The course culminates with a 3 week period of practical application in which the students' own designs can be realised in a traditional medium. Individual project work can be undertaken in painting, stone or plaster-carving,
wood marquetry and ceramics.
Places will be strictly limited to ensure more individual tutor attention for each student, as they develop both their designs and final pieces.
The course culminates with a marquetry class, where participants can explore modular patterns using natural materials. Students will experience using chisel and mallet and a variety of exotic veneers to create a beautiful piece inspired by designs studied and developed during the course.
Below: artworks made on previous courses